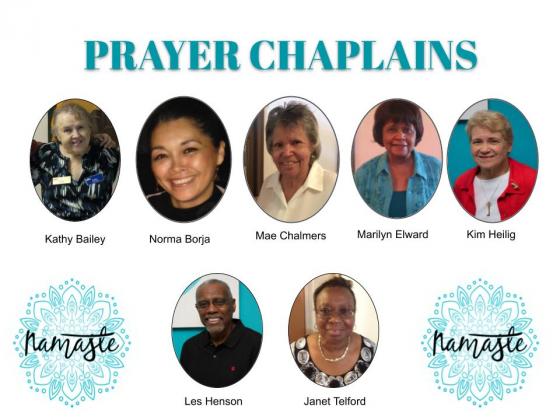 Above all, practice the presence of God in prayer.
—Charles Fillmore, Teach Us to Pray
Prayer and meditation are intimately linked in Unity practice. We sit in the silence as the gateway to our connection with God. We engage in affirmative prayer that lovingly accepts the reality of what is, and all is as it should be. 
We have been so persistently taught that prayer consists in asking God for some human need that we have lost sight of our spiritual identity and have become a race of praying beggars.
—Charles Fillmore, Teach Us to Pray
We celebrate our own divinity and interconnectedness in prayer, in the affirmative belief that there is One Presence leading us to our highest good, despite any superficial and temporary appearances to the contrary. 
We do not pray to Jesus—we say he is the great example, not the great exception—but we instead pray to our Christ-consciousness, or the "Christ within." Some in Unity do pray "in the name of Jesus" to connect to that Christ-consciousness. Others in Unity pray to the "Buddha within" or their "divine nature." Whatever term you choose to use, it is all the same: we pray to that spark of divinity within all of us. 
This divinity, or God, is never separate from us and we are never separate from it. It is not the old-fashioned "God-in-the-sky" that we pray to. It is ultimate good, even when what we judge as evil seems to come into the picture.
The emphasis on affirmative prayer means we don't believe in asking God for something specific, no begging or beseeching prayer. Instead we connect with the spirit of God within and assert our positive beliefs about the desired outcome. As Jesus taught, "So I tell you, whatever you ask for in prayer, believe that you have received it, and it will be yours" (Mark 11:24).
Instead of praying, "Please God, help me find a job," we might pray: "I see my right and perfect employment. This is my reality." 
The difference may seem minor, but it is powerful. 
What we call "temporary appearances" may deceive us to think our prayers go unanswered, but we know those appearances are NOT our deeper reality.
After Sunday Celebration services, Prayer Chaplains are available to affirmatively pray with you.  You can pray about any issues that are troubling you, or pray to celebrate and give thanks. Releasing and letting go any heaviness with a Prayer Chaplain can transform your day and your week.
Our Prayer Chaplains also call our members once a month to offer supportive prayer. For many of our members, this is the best phone call they get each month! If you would like a monthly call, please become a member of the church so you, too, can enjoy this service. Click
here
for the Membership page. If you are not yet a member, you can call the office and ask for a Prayer Chaplain to return you call. 
Unity Prayer and Meditation Links   
Silent Unity Prayer Requests
Unity Worldwide 24/7 telephone, online and write-in prayer ministry
Daily Word,

an inspirational Unity booklet of prayers and affirmations for each and every day of the year.